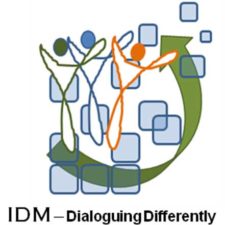 This blog gives readers access to the Introduction to Jan DeVisch's and my book entitled Dynamic Collaboration: How to strengthen self organization and collaborative intelligence in teams, to be launched in May 2018 at the University of Antwerp, Belgium.
In this book of five chapters, we deviate from the extant team literature by adopting an adult-developmental perspective and instead of "skills", "competences", and "agile" mantras and tool kits focus on the structure and quality of team dialog as the source of self-organization both in individuals and teams. We equate self-organization with being mature enough to be aware of the structure of one's emotions and thoughts as an expression of the level of one's adult development.
To provide senior managers with new ways of thinking about teams and new kinds of interventions derived therefrom, we show that teams are always developmentally mixed — composed of different developmental levels — and dependent upon how team majority relates to team minority, are prone to being either up- or downwardly divided, rather than unified. We put at the disposition of senior managers a large set of tools unknown to them that derive from adult-developmental research at Harvard's Kohlberg School since 1975, showing them how to establish enabling environments for nurturing self-organization in teams.
Viewing self-organization as anchored in individual team members' developmental profile (not in some mysterious team heaven), we centrally focus on the social-emotional and cognitive (as well as psychological) profile of team members that either enables or disables self-organization. We see the latter as the basis of collaborative intelligence in teams, thereby giving substance to a mere buzzword. Lastly, we extrapolate what readers come to understand in the first three chapters of the book to social networks (chapter 4) and society at large (chapter 5).
The book comprises the following chapters and sections:
Chapter 1: Why Developmental Differences Matter in Teams.

Vertical development as driver of collaboration.
Different developmental positions determine the dynamics of teaming.
Two key managerial jobs: getting things done (job 1) and developing people (job 2).
A new set of tools: listening from a deeper level and developing a feedback mindset.

Chapter 2: Three Levels of Self Organization in Teams

What is a self-organizing team?
Diversity in self-organization: Different We Spaces.
Upwardly and downwardly divided dynamics in different We Spaces.
Strenghtening self-organization in teams: The transition to collaborative intelligence.
The We Space of continuous improvement.

The downwardly divided dynamic in the continuous improvement We Space.
Upwardly divided dynamic in the continuous improvement We Space.

The We Space of end-to-end processes and value streams.

The downwardly divided dynamic in the end-to-end processes and value streams We Space.
The upwardly divided dynamic in the end-to-end processes and value streams We Space.

The business transformation We Space.

The downwardly divided dynamic in the business transformation We Space.
The upwardly divided dynamic in the business transformation We Space.

Balancing Leadership and followership in upwardly and downwardly divided teams.

Chapter 3: Creating Enabling Environments for Developing Self Organization in Teams.

A framework for reflecting on enabling environments for developing self organization.
Strengthening feedback processes on task accomplishment and interpersonal behavior.
Clarifying mutual expectations and developing ownership by way of story mapping
Respecting degrees of developmental readiness of circle members
Different coaching roles in different We Spaces.
Principles and values of deliberately dialogical collaboration.
Recruiting employees of self-organizing environments.

Chapter 4: Societal We-Spaces.

Job 1 in the societal We Space.
Collective intelligence in social networks and social movements.
The creation of trust and authenticity.
Co-mobilization and coordination.
Moving from collaborative to collective intelligence.

Chapter 5: How to create collective intelligence?

Scaling-up self-organization to society at large.
Principles of building collective intelligence.
Roger's suggestions for "rolling out" a complex-thinking framework from circles to larger societal constituencies.

Closing reflection: Shaping freedom
Bibliography
Annex: The Deep-Thinking Framework and its Thought Forms
Introduction to Dynamic Collaboration (De Visch & Laske 2018)
---